E-libraries: Benefits in Today's World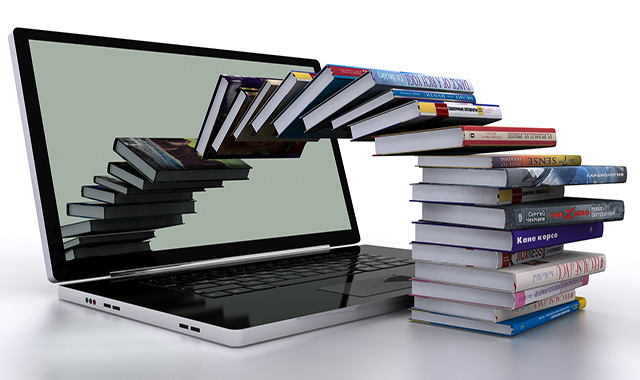 ​
An e-library is what? It is a type of library with a centralized collection of digital objects such as texts, graphics, audio, and video materials, files in electronic media types, and systems for organizing, storing, and retrieving media. The size and breadth of digital libraries can vary, and they can be managed by one person, an entire business, a physical library building already in existence, or an institution that is affiliated with an accredited or academic institution. Further in this article, I will be discussing the benefits of an electronic library in the modern world.
Plenty of Content to Choose From
Due to space limitations, traditional libraries are unable to accommodate a wide variety of content. On the other hand, the vast array of content that is stored in digital libraries includes books, magazines, essays, blogs, papers, videos, podcasts, and audiobooks. Resources from modern digital libraries are kept on the cloud so that users can access them from anywhere at any time.
Updated Easily
Compared to large universities and libraries, smaller libraries sometimes lack the financing necessary to expand their collections with new books, periodicals, and other content. The digital library, however, can be regularly updated by your organization. Increasingly, publishers are allowing digital libraries to charge customers a fee per read for access to current issues of publications. Because of this, your digital library will capture readers' attention by providing them with access to the most recent articles.
Instant Access
More people still prefer physical books to eBooks. On the other hand, an increasing number of people are choosing to read books online. Because kids may read them whenever they like, digital books are preferred by younger readers. Additionally, they have access to eBooks via their mobile devices at any time and from any place. Digital libraries, in contrast to traditional libraries, enable readers to access digital resources online using any device, including computers, tablets, and smartphones.
Optimized Search
Finding the correct book in a typical library takes time and effort on the part of the reader. Furthermore, it takes time to find relevant material in a physical book. On the other hand, digital libraries are created with built-in search features. To expedite material searches, several digital libraries even use well-known search engines like Google, Bing, and Yahoo. As a result, readers can easily discover the data they require. They can also utilize the search feature to identify and sort digital resources by typing in pertinent terms and phrases.
Constant Availability
Traditional libraries have set operating hours that prevent customers from using the materials at their convenience. However, readers can access digital libraries at any time and from any place to read eBooks, listen to audiobooks, and watch videos. You can access and view digital library materials at your leisure using just an Internet-connected device. This is the key factor driving today's growing e-library usage among readers.
Unlimited Use of Numerous Resources
Multiple readers cannot read the same book simultaneously in a traditional library. They have to hold off until the other reader returns the book. However, in a digital setting, numerous readers can have access to the same books, movies, and audiobooks at the same time. A lot of educational institutions are now setting up digital libraries so that many students from different locations can access the same book at once.
Automated Library Management
Librarians are gradually becoming obsolete as regular library tasks like indexing, issuing, tracking, and preservation are automated. The library management software offers functions that fully automate the process from start to finish. Automation encourages many organizations and companies to quickly set up digital libraries.
Authentic Interactions
The most recent library management software offers features that make it easier for readers and administrators to communicate. Furthermore, a lot of software solutions promote reader involvement by developing online communities. With the help of these alternatives for real-time interaction, readers can immediately learn more details or specialized facts about a book or article.
Reduce the wastage of resources
Investments in the preservation and conservation of their library materials are necessary for traditional libraries. Librarians struggle to stop the deterioration of books, vinyl records, cassette tapes, and other resources due to readers' frequent usage of tangible library materials. Many organizations digitize their libraries with little consideration for the preservation of physical materials to consistently make digital resources accessible to a wide number of readers.
Knowledge Preservation for Future Generations
Physical storage media such as CDs, DVDs, and cassette tapes are prone to loss and destruction. Traditional libraries have repeatedly failed to retain vital research, studies, and content because of the fragility of physical storage choices. What advantages do students receive from a digital library, then? Resources for digital libraries are now kept in the cloud. To further ensure that only legitimate readers have access to the content, rigorous security procedures are employed. As a result, digital libraries preserve significant research and studies for coming generations.
How Can Students Get Help from the E-Library?
Online learning has many benefits over traditional libraries, including the development of equal educational possibilities for all countries and the capacity to convey material in multimedia form. We must underline the significance of the digital library during COVID-19 when talking about the advantages of the e-library for students. Since the epidemic, they have allowed millions of individuals all around the world to have constant access to reading and study resources.
Digital libraries are emerging as the most intelligent and cost-effective alternative for use on a worldwide scale as our world becomes more and more digital. Although digital libraries won't entirely replace the actual existence of materials, digitalization must be implemented to satisfy existing demand and users from beyond the area. It's crucial to stay up to date with new technology that will improve kids' learning, develop their abilities, and give them more confidence to face problems.
Last edited by a moderator: