Freelancing: A benefit to students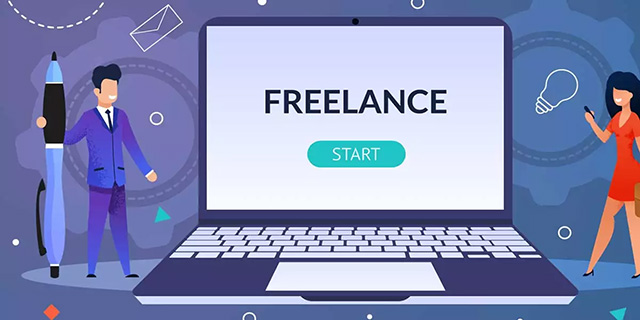 ​
There is no better time to begin your freelance career than while you are a student pursuing a degree. By allowing students to take ownership and responsibility, freelancing helps them develop both professionally and personally while also allowing them to use a variety of skills necessary to create a sustainable business. Furthermore, a freelance job pays well. The following are the most significant benefits that can help develop a student's entrepreneurship skills:
Expanding one's skill set through freelance work
The entrepreneurial mind is motivated by personal development. As a freelancer, you frequently find yourself resolving issues as they arise. Even if you have experience in what you practice, you will face fresh and interesting problems along the way. A certain amount of exposure to unusual situations is necessary for mastery, and in my experience, no two client interactions are the same. For creative freelancers (like designers), it's important to develop curiosity, ask the proper questions, and obtain an understanding of the client's preferences for the final product. You'll undoubtedly discover how to improve workflows for technical freelance employment by creating systems and practices that enable you to complete tasks more quickly, more effectively, and for greater pay. Most importantly, you'll learn how to sell yourself. Gaining freelance experience now will undoubtedly benefit you later on, whether your post-graduate goals are to launch your own business or locate the ideal job.
You discover how to prioritize work-life balance first
The freedom to set your hours is one of the advantages of working as a freelancer. Perhaps you operate best in the morning, afternoon, or even on weekends. Whatever your preferences and schedule are, freelancing can probably work with them. Professionals today place a strong focus on work-life balance, and creating barriers between your work and your spare time will be made easier if you work towards it while pursuing an ambitious project. This is crucial for preventing burnout and providing your clients with the best services available.
You oversee projects and client interactions
Working for a client involves both art and science. Learning how to develop and nurture relationships after being employed is a crucial ability for moving along in your profession. Having a client who trusts you to complete their work is not only rewarding, but they could also recommend you for new opportunities. Your reputation as a freelancer is crucial to developing your brand. What are people saying about you? How do they rate your work? By producing top-notch work, you can establish that early on with your clients and in networking situations, which is a huge advantage you may develop over time. The highlight: In networking situations, it turns into a topic of conversation that is entirely about you and your own business, not another firm.
Greater confidence is generated by your work
A morale boost can be powerful, and finishing a freelance project offers just that. The feeling can best be compared to a "runner's high." In the case of a freelancer, the sensation is brought on by having another lucrative project under their belt. Freelancers have complete control over their work. Similar to an entrepreneur starting their business, a freelancer can turn on their trade and start doing business right away.
To sum up, freelancing can involve a significant time investment, and depending on what you do, there may be some long days, but the overall advantages are enormous, especially for students who have ambitious post-graduation plans and are looking for the next fulfilling challenge.
Last edited by a moderator: