The Importance of Career Counseling
​
Career Counseling can be defined as the course of procedures one can take in order examine their aptitude and inclination towards a particular career domain. A career cannot be referred to, as merely an assigned job that requires completion in a given duration rather it is something certainly of a lot more importance. It not only fashions one's lifestyle but the entire entity of 'life'. Therefore, an utter set of knowledge regarding this aspect is necessary. The importance of this factor is descriptively depicted below.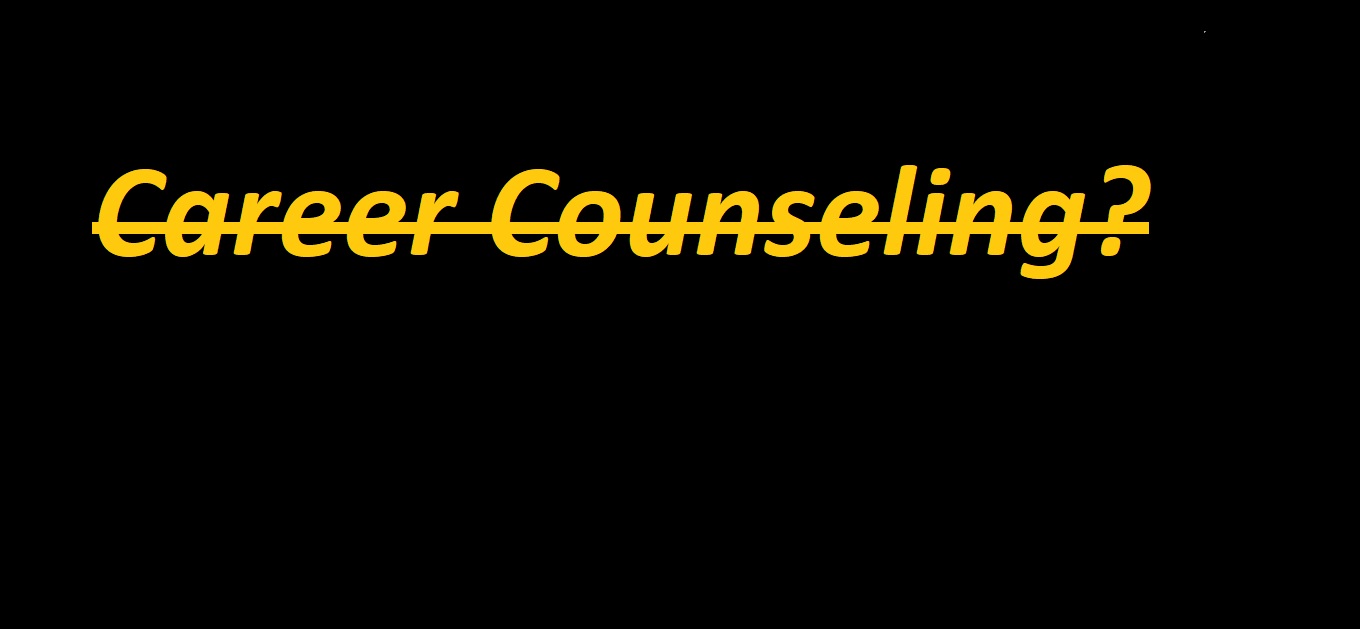 Career counseling should be initiated as early as possible. Soon after graduation from college, the graduates fall into dilemma and start questioning
Whether to pursue further education or not?

What are the available jobs afflicted with the education and knowledge they possess?
This state of unease can be terminated by referring to a good career counselor or just by some self-directed research.

TIP

If you're in latter stage of your education as that of post-graduation then, it is preferred to visit a career counselor. Otherwise, a thorough research by oneself can also bring about fair results. This article primarily focuses on the second option that is self-counseling.

Steps of self-counseling

1. Identify your interests
Question yourself. What are the things which excite you and you rush towards in you leisure time? Apart from this, what do you like to learn about? When you find the anwers to these questions, mark your interests there and then.

2. Understand the interconnection between education and career
At times your career can either be linked to your education and sometimes not. For instance, many doctors initiate their own private buisinesses and enter the domain of euntrepreneurship and many serve as practicing doctors. However, the education you get certifies you and gives you a properly directioned career. Education about a certain career ensures one's eligibilty and ability towards it.

3. Navigating the job market
Navigate the job market. Choose your studying domains in accordance with the career linked with the demands in the job market. Although you might have to step out of your comfort zone, but this aspect does share a considerable proportion in setting up a fine career. Do evaluate the job market.

4. Build a realistic and strong strategy
Make sure that the strategy and approach you make are supported by realistic foundations. Once a strategy is formulated, be consistant and vigilant with the procedure it takes.

5. Refer to the online trusted career-counseling sources
Search for the online career counsellors with good ratings. Various websites and platforms offer the career counsellling guidance at decent prices.

Note that a resilient strategic approach is always a realistic one. Do not be overwhelmed by the superficial charms of a certain career you're not eligible for. Learn to accept and then create. Your own skills are your strength. Let them make you fly through. Career counseling can help one overcome the obstructive pieces in one's path.
Last edited: