​
News reading and its benefits​
Reading Newspapers has always been encouraged by everyone who is aware of the benefits this activity comes along with. Having knowledge always puts a person one step ahead. This article intends to demonstrate the readers with an utter assortment of the approaches one has to make.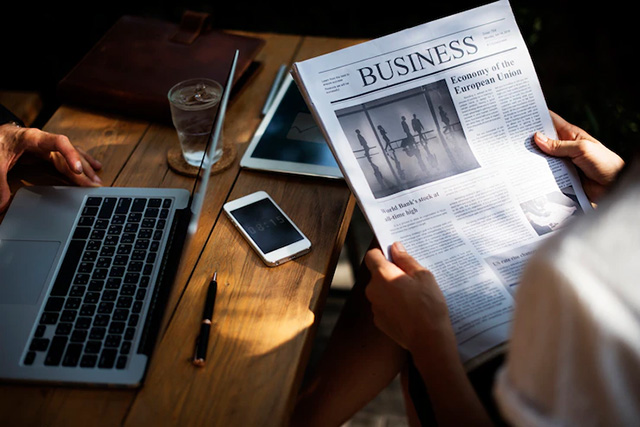 News reading, offering its contributions towards mass awareness serves to build a connection between the individual and the society, more so with the rest of the world. From getting to know about the latest fashion trends to knowing the latest policies commenced by the government, a newspaper can assist you with all. Therefore, in order to connect with the world one must be aware about the prevailing events.
News reading can be carried out in a number of forms:
1. Manual paper reading:
Though E-reading stands popular, some people prefer manual paper reading.
For such instances newspaper reading can be brought into practice.
2. E-reading:
Surfing the internet is quite common among the young generation and therefore e- reading can be labeled as an easier and convenient method where, one can get access to famous and international newspapers.
You are free to choose any!
​
1. Increases Vocabulary:
Reading news has always been well known for being a stimulus of upgraded vocabulary. Newspapers can provide one with such terms which one might not have ever come across. Certain words related to a specific culture, tradition, place or people.
2. Enhances Verbal and Descriptive Skills:
Spontaneous delivery both verbally and descriptively can only be rendered if one has sufficient amount of knowledge about a certain topic. Without a doubt, news reading is one of the best methods to improve oneself in this certain domain.
3. Educational Resources:
Local newspapers often appear to assist one in bringing about information through mini articles regarding admissions, available institutes at your end and the methods of getting enrolled, information regarding eligibility criteria for admissions in international
institutions, the demand of your subjects in the market etc.
4. Job opportunities:
Job opportunities are also advertised through local newspapers. Therefore, don't forget this source while looking for a job.
5. Information Regarding Current Affairs:
'Current affairs'
is always a hot topic among national and international newspapers.
From issues among the governments to problems and adversities among the commons, a newspaper comprises of all.
6. Connection with the World:
Knowledge about the cultural norms of a particular place helps one connect with the world in a better manner. It not only boosts the confidence of one when meeting people from different places but also helps one intermingle and understand them
expeditiously.
7. Promotes Cultural and Social Consciousness:
Social consciousness helps one identify and exhibit the responsibilities and duties more efficiently. It would help you distinguish between wrong and right and would give you the courage to raise your voice in matters you feel the need to.
Last edited by a moderator: